Intuitive Product Lifecycle Management for your entire organization
Duro's Product Lifecycle Management (PLM) platform gives you the right data to build disruptive hardware products. With an intuitive user interface and speedy deployment, engineering teams can focus on designing products, not admin.
Revolutionize product design and say goodbye to time-intensive data entry
CAD integrations that can be set up in minutes
Duro's out-of-the-box CAD integrations with tools like Solidworks, OnShape and Altium, allow you to start sharing revisions with team members instantly. Duro merges data from disparate design tools so you can collaborate across teams and ensure mechanical and electrical designs work together.
User-friendly and accessible by all team members
There's no need for lengthy training with Duro PLM. Anyone in the team can use Duro without prior experience. It's lightweight and has the functionality that fits with your needs rather than extra features that go unused.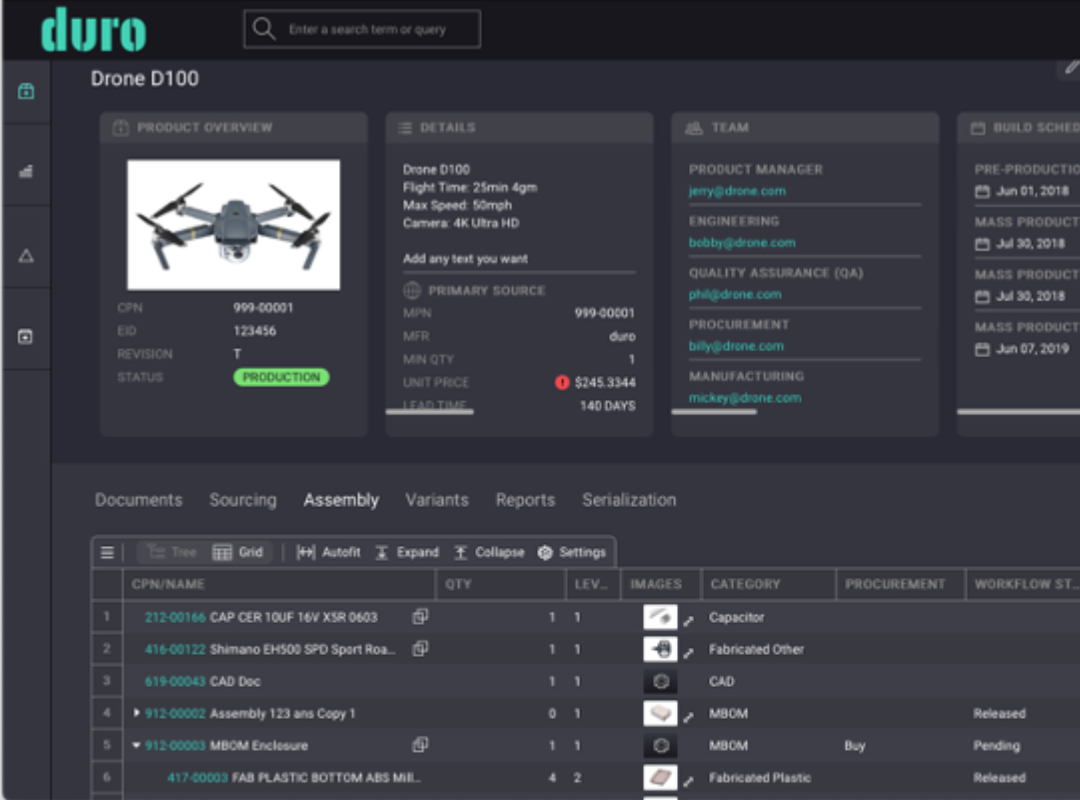 Centralized BOMs include the latest component data
Duro PLM organizes all key production information into an easily-referenceable source of truth, including BOMs, revisions, documentation, sourcing and more. It enables you to rapidly see how a BOM has changed between revisions. Our automated validation lets you know when there's duplicates or errors to speed up the design process.
A snapshot of every change from design to production
Engineering Change Orders (ECOs) can be processed 5x faster in Duro. Our streamlined change management features enable you to document processes and ensure that all relevant stakeholders, from engineers to executives can provide feedback quickly for every change. Quickly compare any two revisions or view how often a component or product has been used.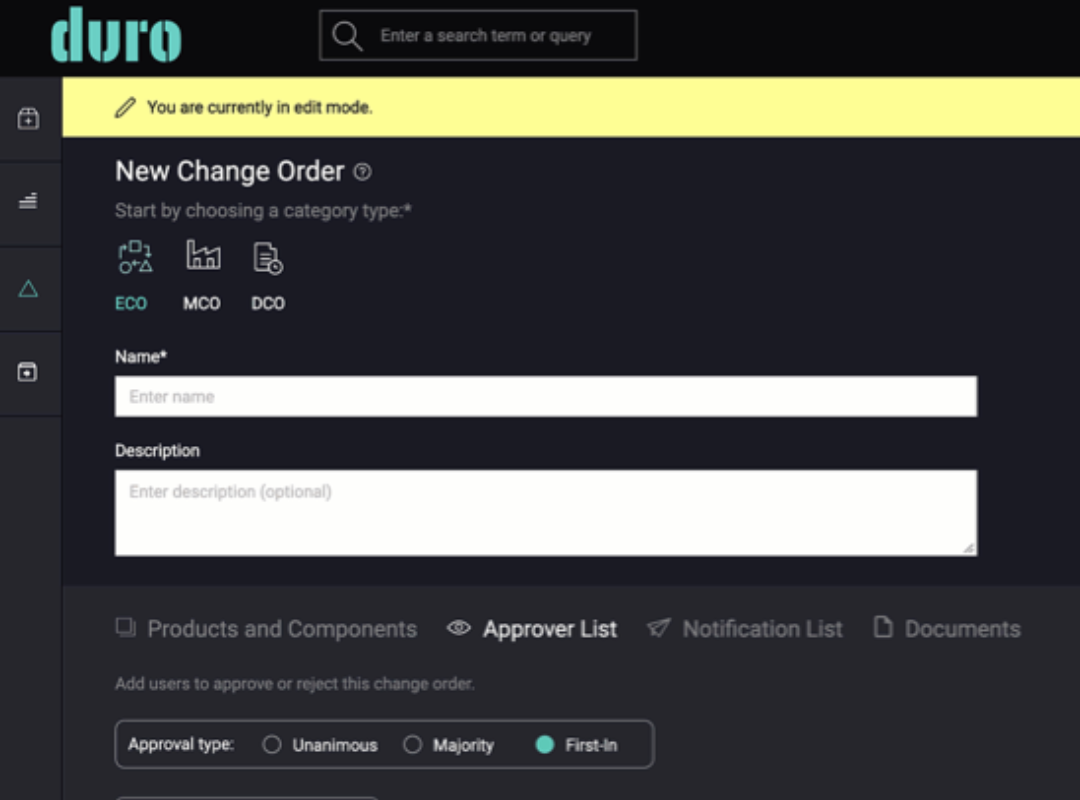 Get sourcing right in design
Duro pulls live costing and availability for every component into the platform. That way you can make the right decisions about components early and share information with procurement. When parts are out of stock, you can find replacements and review alternative suppliers.
Connectivity into a best-of-breed ecosystem
Rather than build everything ourselves, we partner with the experts. We integrate with tools that are modern and relevant. Our best-of-breed philosophy means we have a full range of partners, including CAD, QMS, ERP and MES providers. In keeping with our out-of-the-box philosophy, our integrations are easy to set up and manage.