Publishing and sharing designs
Synchronize your CAD tools with Duro to share your designs with team members across engineering, operations, and procurement for feedback. Ensure everyone across the organization can view the latest revision to enable accurate purchasing and error-free manufacturing.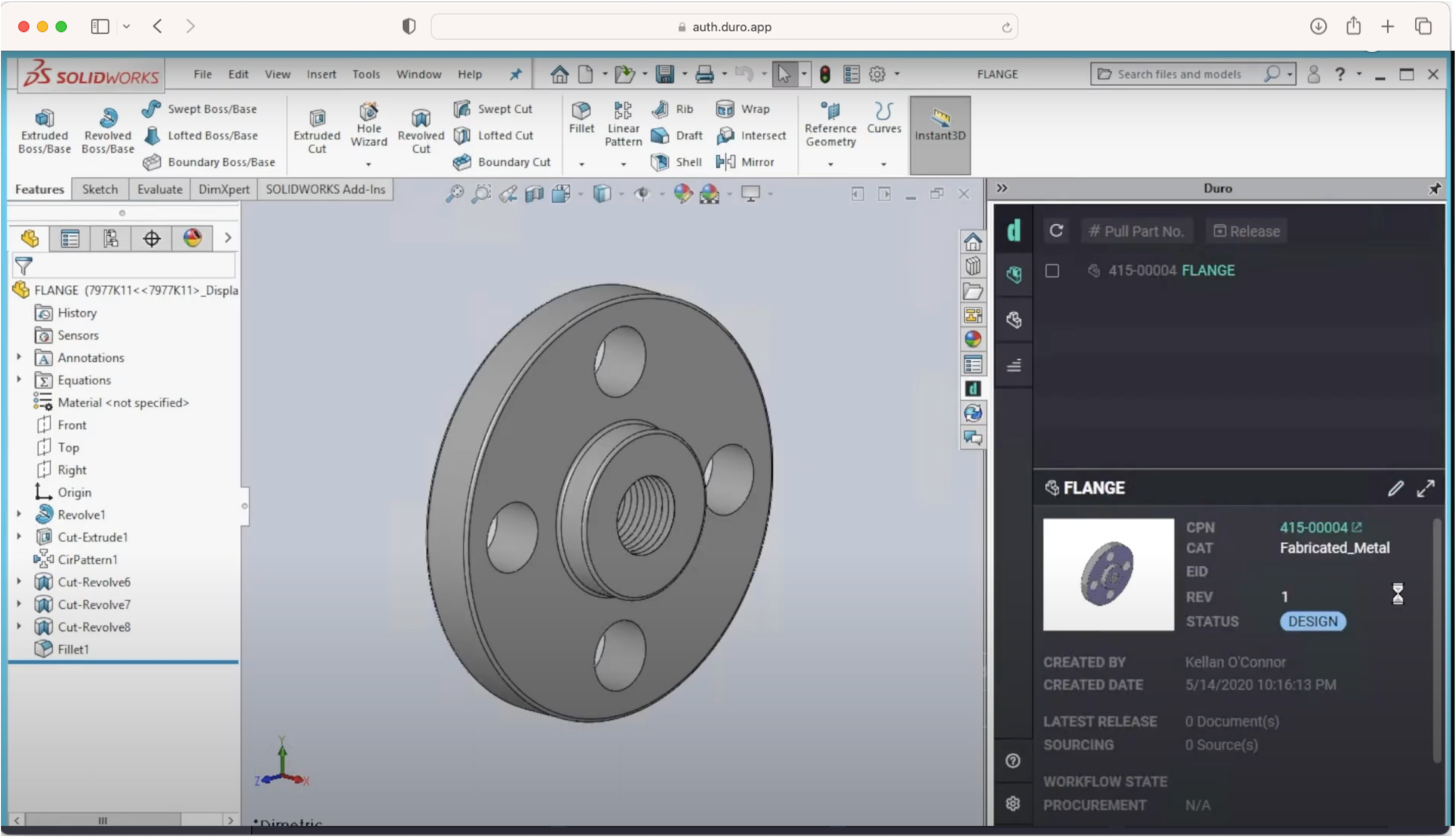 Collaborate on designs to quickly gain feedback
Easily set up integrations between CAD and Duro in minutes
Start releasing and sharing new design revisions instantly with colleagues across engineering and procurement to expedite the feedback process.
Factor sourcing early into the design process
Duro's integrations to off-the-shelf parts distributors give you reliable information about component availability and pricing. Use this data to adapt designs in CAD and get to market faster.
Make sure mechanical and electrical designs work together
With integrations to both electrical and mechanical CAD tools, Duro merges data from disparate design tools so you can collaborate across teams. Compare revisions, assess more complete BOMs and speed up the collaborative design process