3/2/2023
Dustin Diaz Joins Duro as Director of Engineering
Los Angeles, CA – WEBWIRE –Thursday March 2nd, 2023
Duro, the leading enterprise cloud-native PLM for managing hardware product data, announced today the strategic addition of Dustin Diaz as Director of Engineering.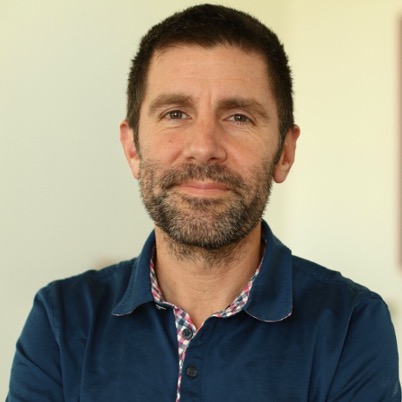 Diaz's approach to engineering is rooted in building people-first teams and processes as well as nurturing a high-trust and low-blame culture. In his new role at Duro, Diaz will harness his extensive experience in hiring and growing efficient teams. He will oversee the engineering department, spearhead hiring efforts, and enable all Duro employees to think with an agile mindset.
"We're extremely happy to have Dustin join us at Duro, where we're working to make distributed hardware teams more agile by the day," said Michael Corr, CEO and Co-Founder of Duro. "His passion for people-first engineering, deep understanding of agile practices, and proven track record are exactly what Duro needs to reach the milestones we've planned for 2023 and beyond."
Diaz brings over 20 years of software engineering and leadership experience. The seasoned technology veteran has helped found and launch notable companies and products including: Medium, Mix.com, Twitter, Change.org, Google's Gmail, and Yahoo's Y Site Builder. Prior to joining Duro, Diaz led over 50 engineers across different teams at Route, a post-purchase experience platform and package tracking company.
"I'm excited to lead Duro's mission in accelerating the hardware industry to the modern age of agile while simultaneously leveling up our Engineering culture to become increasingly more adaptive and forward thinking. I'm looking forward to helping Duro as it proceeds to fully embrace a true DevOps culture," said Dustin Diaz, Head of Engineering at Duro. "I'm passionate about building an engineering culture based on trust, innovation, agility, and collaboration. I believe this will help Duro increase development productivity and be a reflection to the industry in driving massive change in cloud PLM."
About Duro
Duro is an enterprise cloud-native data management platform that is empowering the next generation of hardware teams in the era of agile development. The company offers leading PLM resources and solutions that leverage software automation to centralize fragmented product data and create a single source of truth across all teams. Duro unleashes complete data transparency to increase workforce productivity and reduce the risks inherent in engineering and manufacturing hardware products. Headquartered in Los Angeles, the award-winning company was founded by Michael Corr and Kellan O'Connor. Duro is helping companies like Sphero, Rapid Robotics, and Gilmour Space Technologies innovate better and faster.