2/18/2022
Duro Expands Rapidly, Opens New LA Headquarters
Los Angeles – WEBWIRE – Thursday, February 17, 2022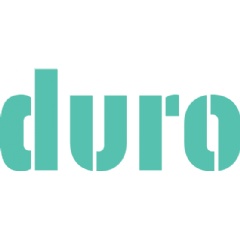 Duro, the leading enterprise cloud-native SaaS PLM for managing hardware product data, announced today the relocation and expansion of its headquarters to a new office in Echo Park, Los Angeles to advance the company's operations and growth. The company is also announcing a number of open positions in line with its strategic hiring plan.
Originally built in LA, Duro is driving the agilization of hardware design and manufacturing. The company powers both local and global brands with unparalleled data management so they can better build the hardware products of tomorrow. Located in the vibrant and diverse neighborhood of Echo Park, Duro's new office reflects the innovative and hardware community-focused culture of the company.
Behind the silver screen, LA has always proudly established itself as the biggest manufacturing hub in the US. Even amid the Covid pandemic and supply chain challenges, the city stands strong and has been experiencing tremendous employment growth, especially in manufacturing and tech.
"Duro's recent milestones and new headquarters reflect what's been going on in LA," said Michael Corr, CEO of Duro. "The city and hardware industry are on the brink of major technological breakthroughs on a global level. Duro's not only in the middle of this perfect storm to reap the benefits but we're also among the ones helping to fuel it."
With approximately 3,600 square feet, the newly constructed modern building will be able to foster inspiration and creativity and accommodate the growing number of full and part-time employees.
"We're proud of our team of amazing individuals who believe in Duro's greater mission to standardize agile hardware development," added Corr. "As we continue to make strategic hires, we're looking forward to seeing the team grow and achieve new possibilities at Duro."
Duro is currently hiring to build out its engineering, sales, customer success, and marketing teams. To join Duro or learn more about the available positions, visit: https://apply.workable.com/duro/.
About Duro
Duro is an award-winning enterprise cloud-native SaaS PLM solution driving the agilization of hardware development for the next generation of hardware teams. Duro's PLM technology empowers collaboration and establishes a single source of truth to help high-tech hardware makers scale rapidly. The company offers deep capabilities needed for all stages of hardware development, from requirements to engineering design, sourcing, change control, and BOM management, including real-time monitoring of any changes to sourced items. Headquartered in Los Angeles, Duro was founded by Michael Corr and Kellan O'Connor who are bringing a new paradigm to engineering hardware products borrowed from the software industry. Learn more at durolabs.co.
( Press Release Image: https://photos.webwire.com/prmedia/79238/285464/285464-1.png )