12/10/2021
Duro Appoints James White as Vice President of Product
Los Angeles – WEBWIRE – Friday, December 10, 2021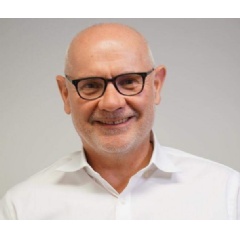 Duro, the leader in enterprise SaaS for managing hardware product data, today announced the appointment of James White as Vice President of Product. White brings over 20 years of Product Lifecycle Management (PLM) experience to the Duro team. In this role, White will be responsible for ensuring the company's product roadmap is in line with the current and future needs of customers and the market. This announcement comes after Duro's successful seed financing of $4 million in November.
"James's deep industry expertise on all things PLM will be a vital asset to Duro, especially when it comes to what's worked historically, what hasn't, and what unique opportunities there are specific to Duro that we can pursue," said Michael Corr, CEO of Duro. "We're thrilled to have such a visionary product leader join us in our mission to agilize hardware development."
Prior to Duro, White has held numerous senior positions responsible for taking new disruptive products to market. After initially starting his career in special purpose machine design, White worked for leading CAD/CAE/PLM solution companies across global industries such as Automotive, Aerospace and Defense, CPG, and Medical Devices.
"I've been watching Duro since its market debut and have been impressed with the company's approach to focus on the needs of hardware manufacturers. Unlike most PLM systems that orbit around mechanical CAD, Duro is unbiased to any specific CAD tool or Platform technology to truly optimize today's complex engineering design processes," said White. "I'm excited to join a company that is removing the friction that comes with product development so that a new era of disruptive hardware innovation can take place." To learn more about Duro, visit https://www.durolabs.co.
About Duro
Duro is an enterprise cloud data management platform that is empowering the next generation of hardware teams in the era of agile development. The company offers leading PLM resources and solutions that leverage software automation to centralize fragmented product data and create a single source of truth across all teams. Duro unleashes complete data transparency to increase workforce productivity and reduce the risks inherent in engineering and manufacturing hardware products. Headquartered in Los Angeles, the award-winning company was founded by Michael Corr and Kellan O'Connor. Duro is helping companies like Sphero, Arevo, and Rapid Robotics innovate better and faster. Learn more at durolabs.co.
(Press Release Image:
https://photos.webwire.com/prmedia/79238/282647/282647-1.png)
WebWireID282647
Rebekah Choi
Public Relations Duro
rebekah@durolabs.co